Sweets & Savories
17 Standish Street × SOUTH dUXBURY × MA × (781) 934-0134
Bakery + Lunch
DUXBURY, MA
All the Foodsmith's products, baked breakfast goods, lunch fare, desserts, pies and other yummy eats are selected and prepared by cook/baker/owner Laura Raposa.
Laura grew up in a family that owns a large bakery wholesale supply business serving southern New England. She has a lifetime of experience watching how successful bakeries worked and why others failed.
For more than two decades she worked as one-half of "The Inside Track," one of greater Boston's best-known newspaper columns. Her job – that also included stints on TV and radio -- brought her in close contact with the city's brightest culinary stars and the people who marketed their businesses.
While a columnist at the Boston Herald, Laura also operated a small catering business. Later, she worked briefly at Flour Bakery & Café, Boston's most successful multi-bakery business. She also consulted on the development of a gluten-free bakery on the South Coast.
Laura has also attended many instructional programs and "boot camps" at the Culinary Institute of America in Hyde Park, N.Y. and King Arthur Flour's Baking Education Center in Norwich, VT.
While in the throes of working up a business plan for The Foodsmith, she volunteered as a chef once a week preparing dinner for students and teachers at Paraclete Academy, an after-school program in South Boston. She also provided private cooking instruction, catered in clients' homes and played wedding planner for a friend's big day at the Commander's Mansion in Watertown.
Laura is married to retired Boston Globe business columnist Steven Syre. They live in Scituate with their two spoiled felines, Pippa, a tabby, and Emma, a British blue.
In her spare time (add a chuckle here), Laura is an enthusiastic historic preservation buff and is executive vice president of the Westport Historical Society. (The Foodsmith is a business member of the Duxbury Rural and Historical Society.)
Check out her blog at www.lauraraposa.com.
The Foodsmith is dedicated to sourcing seasonal ingredients at local farms. Throughout the local growing season, the business supports non-certified organic Norwell Farms, R&C Farms in Scituate and Cretinon's in Kingston. Laura is a groupie of farmers' markets as well as farm stands. You'll always know where she's spent her day off when produce from Walker's in Little Compton, RI or organic cranberries raked from Squanit Bog in East Freetown pop up on the menu!
Phone
781-934-0134
Location
17 Standish Street
P.O. Box 609
South Duxbury, MA
02332
Hours
Tuesday-Sunday
7am–2pm
Closed Mondays
 
FREE WI-FI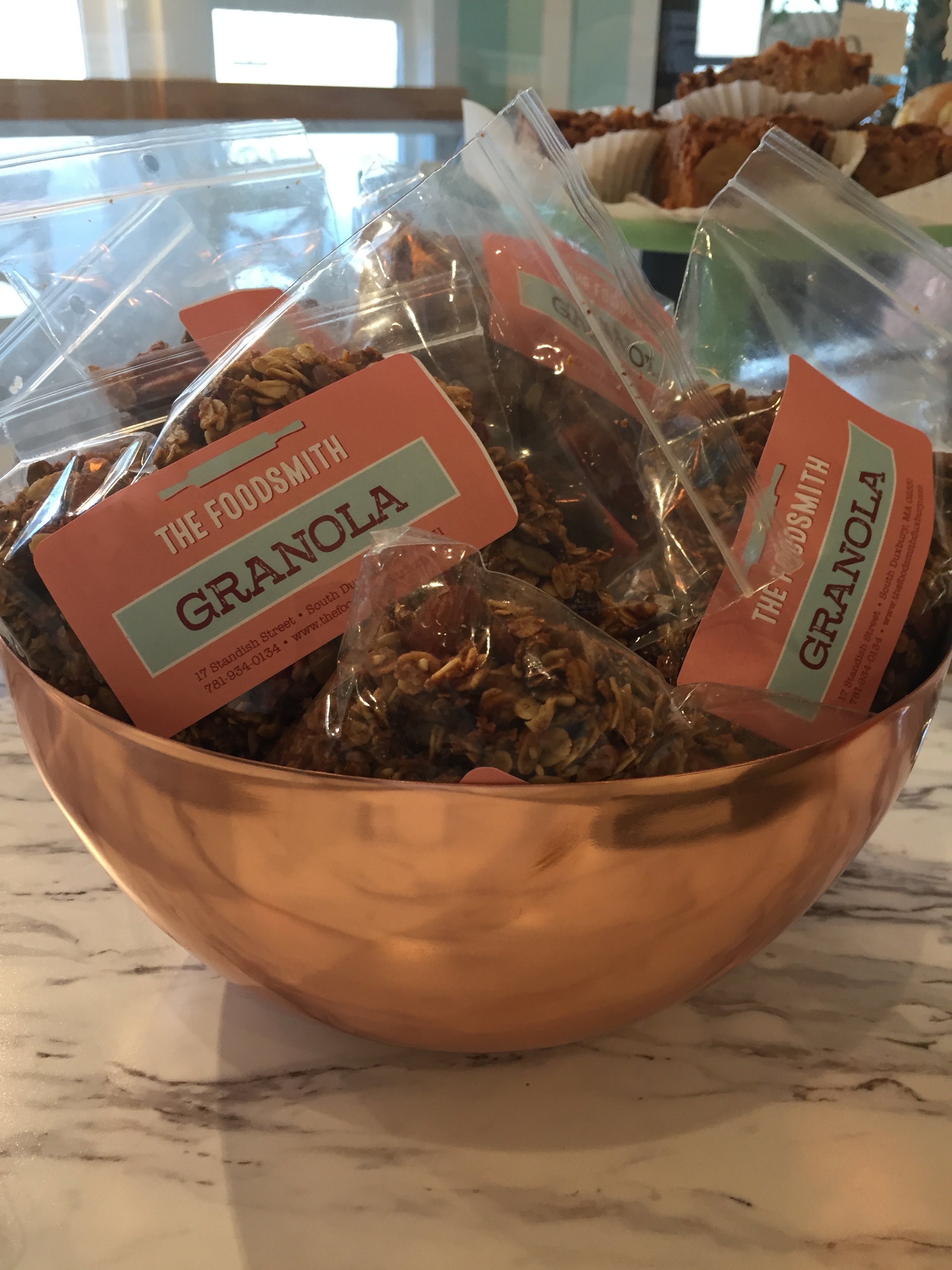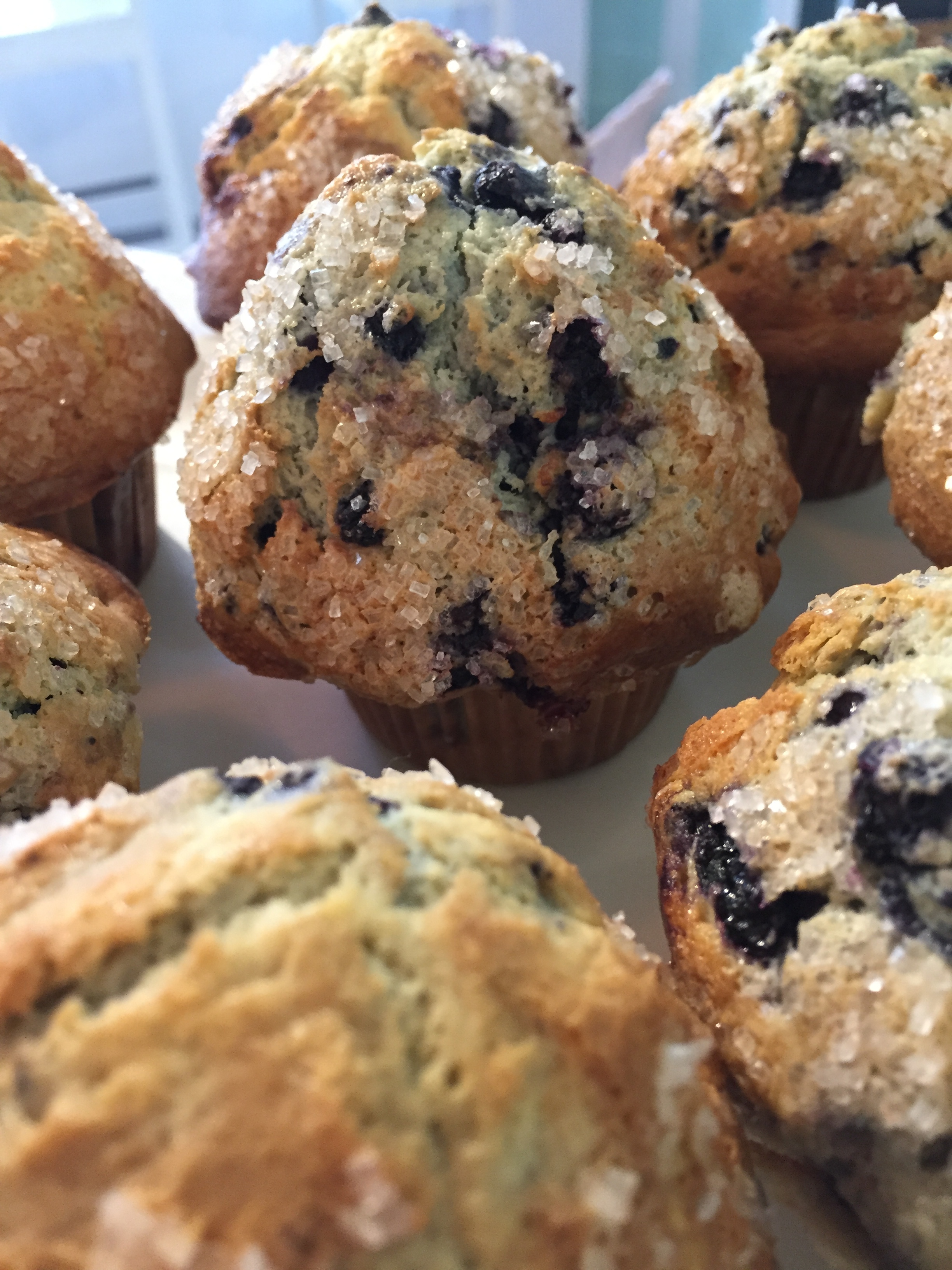 The FoodsmitH
We are located at 17 Standish St., South Duxbury, MA 02332 (next to Scoops ice cream shop)
Call: 781-934-0134
Email: thefoodsmithduxbury@gmail.com
Our mailing address is The Foodsmith LLC, P.O. Box 609, Duxbury, MA 02331
Check out The Foodsmith's Facebook page, follow @FoodsmithDUX on Twitter and we're on Instagram as thefoodsmithduxbury!
For purchase of eGift cards go to this site: https://squareup.com/gift/6VTRANW1JSNRY/order
We do LOTS of catering! Give us a call at 781-934-0134 or email Laura at thefoodsmithduxbury@gmail.com. Let us design a custom menu of savories and sweets for your event!
Bridal Showers

Brunches

Baby Showers

Saturday Night Suppers

Remembrance Meals

Office Breakfasts or Lunches

Cocktail Parties

Boat or Beach Picnics

Tailgates